Who we are
Innovative Optics
Innovative Optics was established in Maple Grove, Minnesota in 1993. Focused on manufacturing high quality, specialized laser safety products—Innovative Optics has grown to become a leading supplier for laser manufacturers, hospitals, dental offices, ophthalmologists, surgery centers, medical clinics, and aesthetic practices all over the world.
Our line of laser safety items includes laser loupe protection, laser glasses, IPL glasses, patient goggles, disposable eye shields, and laser barriers. We believe our job is to help educate and determine the best safety solutions to fit your needs.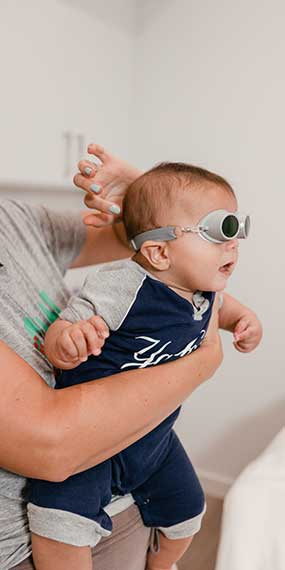 Their goggles are amazing…
"Definitely reach out to them because their goggles are amazing. This goggle I actually helped them create because it has that central part that moves back-and-forth so that you can do the laser over the nose without having to move the goggles. Which is a huge thing when you do a lot of resurfacing. And it covers her eyes completely 360.
Jason Emer, MD
on the PTCE
Disposable Vee-Shields
Vanalay disposable eye shields are available in two protective options: Laser and IPL. The comfort adhesive layer makes for easy application, adjustment and removal without damaging eyelashes. Vee-Shields are latex-free and hypoallergenic.
Eyewear You Can Try Before You Buy
Whatever you love, you keep. Return what you don't.
"Innovative Optics is a company I've worked with for 23 years and they make these amazing glass-coated lenses. Some fancy special process that still protects my eyes completely, but does not interfere with my ability to see the patient"
Introduction: When shopping for laser safety eyewear, it's crucial...
read more