Innovative Optics has been manufacturing laser protection for loupes for over 30 years. We used that experience when creating the NEW Primo Laser Insert.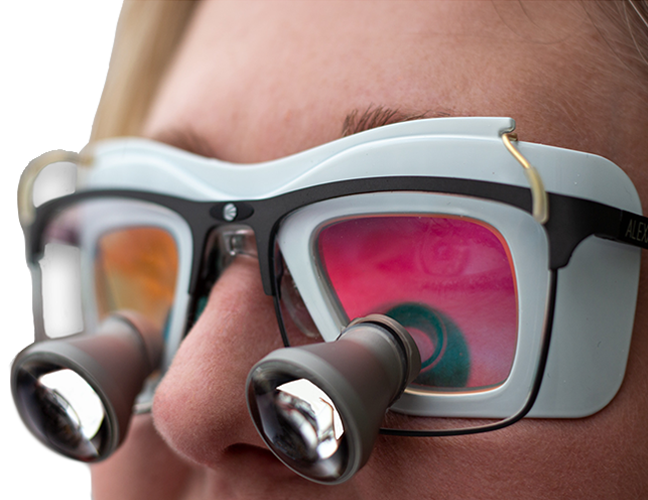 With a sleek design and slim profile, the Primo works with most makes and models of loupes. The wrap-around shape provides built-in side protection, eliminating the need to add laser protective side shields to your loupes. A carefully designed lens shape provides a wide peripheral view and allows us to offer multiple lens options including our specialty coated lenses that offer unparalleled visibility.
HOW IT WORKS:
The Primo is designed to slip easily between your loupes and your eyes. The brass pins are adjustable and can be used as handles, bent into a position that secures the Primo to your style loupes, or removed if not needed.
Coated lenses not available for all laser wavelengths.